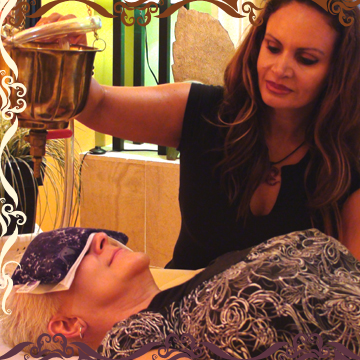 The Ki-Atsu Ayurvedic Retreat allows for a complete immersion into an Ayurvedic lifestyle. A comprehensive Natal Chart interpretation along with an Ayurvedic Diagnosis in the Ki-Atsu Method, allows the Ayurvedic Clinical Specialist to understand the nature of the patient, the nature of the imbalance, and the nature of the remedy, as well as understanding the Karmas expressing themselves in this lifetime. With planned Ayurvedic meals, yoga sessions, Counseling and Pancha Karma treatments, the Ki-Atsu Ayurvedic Retreat allows for a complete rejuvenation and/or purification of body, mind and spirit. Spend some time at a Ki-Atsu Ayurvedic retreat, and discover the incredible benefits that harmonious living has to offer.
Experience a complete immersion into the Ayurvedic Lifestyle, choose the
Ki-Atsu Retreat location that appeals to you .
"Ayurveda is beyond beginning and ending. A science of eternal healing, it is compared to a vast ocean, and studying Ayurveda to swimming across. A true teacher can teach one how to swim, but the swimming is up to the student; …it is a lifelong journey." Charaka Samhita Sutrasthana Chapter Thirty
Ki-Atsu Ayurveda Living Program: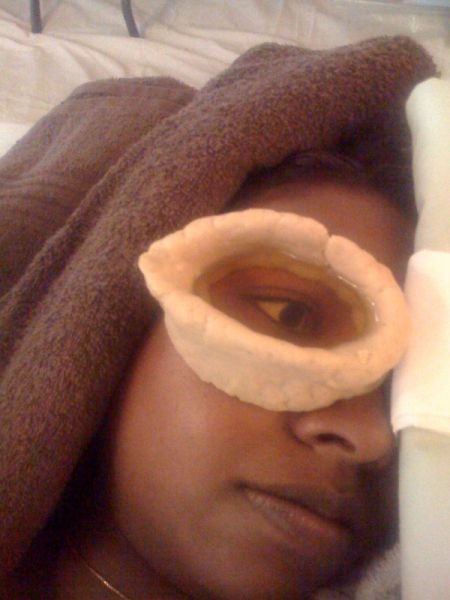 Join Ki Florence-David, founder of Ki-Atsu Institute for Vewdic Sciences for her transformational Ayurvedic consultation and Jyotish counseling programs. Each program is personalized to the individual and after a personal consultation with Ki you undergo a number of therapies and practices to optimize your health and well being based on your unique physical, mental, and emotional constitution. Ayurvedic therapies and practices include: Herbal Therapy, Nutrition, Pancha Karma "Bliss" Therapy, Yoga practices, and more! So contact Ki-Atsu or visit the studio soon for more information on this amazing transformational program.