The Ki-Atsu Ayurvedic Institute offers a unique opportunity to studio owners, or those wishing to own their own studio.
Studios can now become a Ki-Atsu licensee and benefit from offering the same treatments, education and products offered at the original Ki-Atsu Institute in Las Vegas. Licensees will have access to the Ayurvedic Diagnostic software and Educational Software designed by Ki Kosut. By training with the Ki-Atsu Institute and offering the unique products and services of Ki-Atsu, spa owners can provide their client's with the highest quality treatments, and themselves with an excellent income potential. Contact us for more information.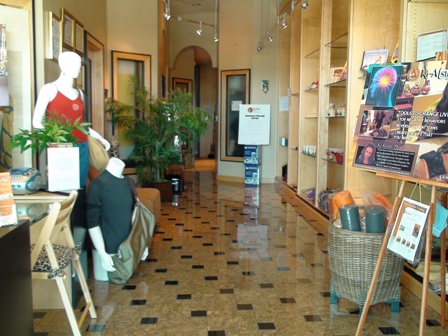 The Ki-Atsu Institute for Healing Arts is a thirty-five hundred square foot facility that features a large area for lecture and practical movement therapies including yoga, pilates and other therapeutic movement and bodywork therapies. The facility also features a full Pilates studio, featuring two Clinical Reformer/Trapeze Table combinations, three Allegro Reformers, two Split Pedal Chairs, two spine correctors, a Ped-o-Pull, a Ladder Barrel, and various other small equipment and resistance bands.
The Institute also boasts a beautiful Yoga Studio, and Healing therapy rooms. Visit our website for services and class schedule http://www.ki-atsu.com